GPL or General Public License is basically a free software license that guarantees the users to use a software, share it, & also modify it. It means anyone can use software which comes in GPL. Check more about GPL from WIKIPEDIA
Today we are going to show you some of the popular sites from which you can buy GPL themes & plugins of WordPress. Remember that these sites are not the real publishers. They just get those themes from real publishers and sell them to you in less price & don't provide any support like real developer do.
If you want to make your site professional and don't want to take risk and need premium support then I suggest you to buy those themes & plugins from real developers.

GPL Plus is one of the best site to buy GPL WordPress themes & plugins. They provide every theme and plugins in $4.99. They have more than 1000+ themes and 1000+ plugins. They provides you themes & plugins without any modification, means there is no risk of using the products bought from them.
They also have a membership plan, first one is for one month for $24.99 and you can download 5 theme or plugin per day, means you can download 150 theme or plugins per month but if you buy them one by one they you have to pay $748.5 but if you plan to buy it from real developers than you have to pay a lot of money. Another plan is for $199 per year with 10 downloads per day and 3rd plan with $110 per 6 months with 5 download per day.
Note: If you need more discount then give review on one of their product and they will provide you $1 discount coupon.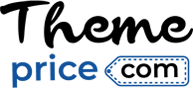 After GPL Plus Theme Price is one of the best site to buy WordPress GPL themes & plugins. The site claims that it provides you 100% virus free themes & plugins. They have more than 4,000+ themes & plugins. 
This site also provides few free themes & plugins. And you can buy most of the themes & plugins in $4. This site also provides you other types of services like Hire a Developer & Get a Webmaster. 
This site also have an affiliate program using which you can earn a lot. It provides 40% commission on every sale & also provides 90 Days Cookies. You can withdraw those money through PayPal. And for payment method this sites provides many ways.

Another one of the popular site for buying GPL themes & plugins. Actually there are lots of themes & plugins to buy in this site site. But there is one problem in this site which most of you will not like, price in this site is very high compared to previous sites. Most of the products are available from $8 only.
This site also have membership plan. In 1st membership plan it provides 20 downloads / day for $15 /  month, in 2nd plan same with few more features for $99 / year & in 3rd plan it provides life time plan for $299.
This site update plugins & themes when ever their new updates comes from real developers so it is good thing.

This site has more than 2304 WordPress themes & plugins. This site provides you most of the popular WordPress theme & plugins which are used by many website globally. You will find wide category of themes & plugins.
This site only provides membership you don't have to pay per download. They have two membership plan Trial Plan & Basic Plan.
In Trial plan you have to pay $2.5 for three days and you can download 3 files per day, means 9 files in total. In Basic plan you have to pay $7.9 per month and you can download 10 files per day means 300 files in total.
Every week this site keep updating themes & plugins if new updates by real developers comes. So you can keep using the latest version of the plugins & themes.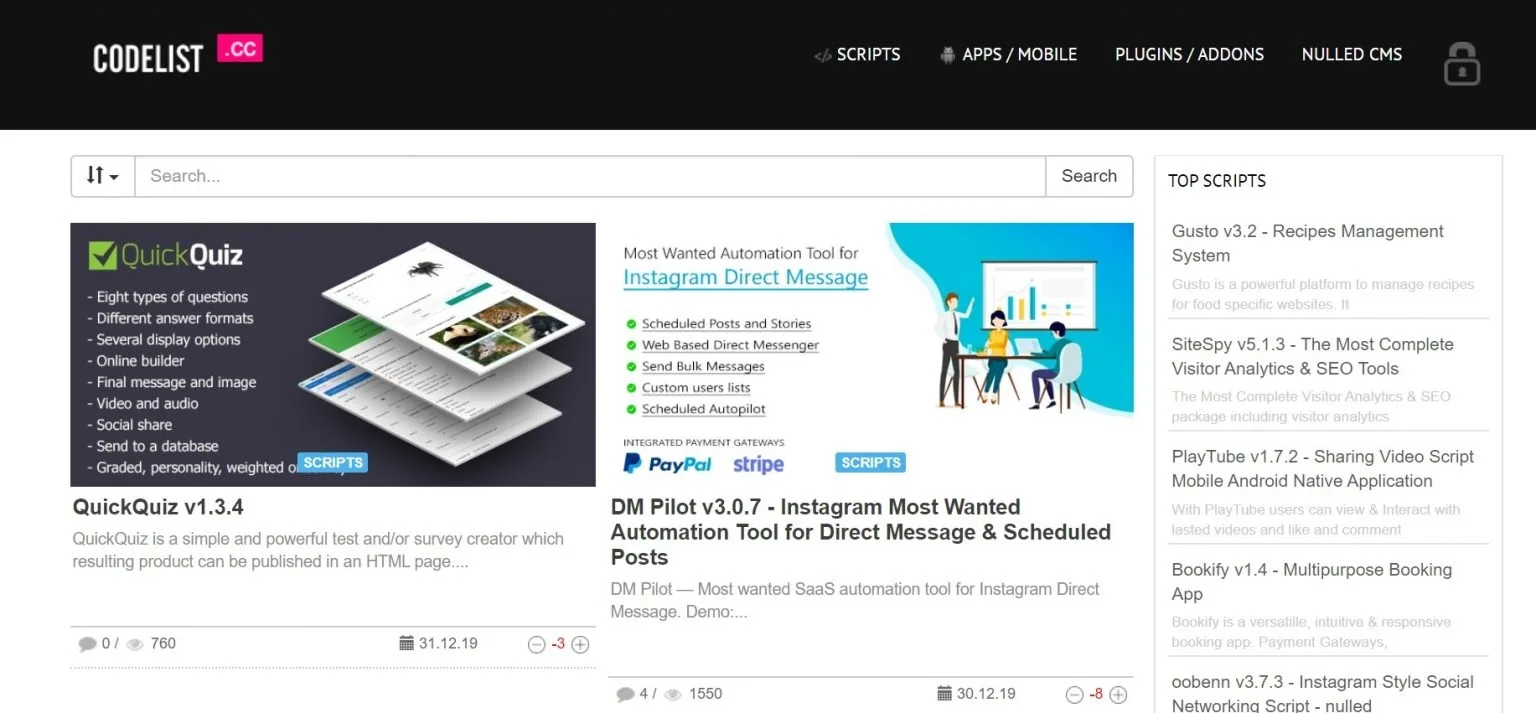 Codelist is one of the most popular site out there. You no need to buy any theme or plugin from this site. They provide all the themes and plugins 100% free. You no need to make any account also to download plugins from their site.
You will find a lots of WordPress Themes and Plugins in their site. Not only themes and plugins but they also provides PHP Scripts and app templates. This site is used by thousands of users worldwide, even I have used this site to get some premium WordPress plugins which were really amazing.
But there is one problem, which downloading anything from these types of sites you need to download safely, other wise tour computer can get virus. And all the themes and plugins, php scripts found in this site are nulled. Means they are modified by other users, and if you use them in your site you are always at risk. So better to buy from the real users.
Hey still looking for more sites to buy GPL themes & plugins or download for free then here are few more sites :-
There are many websites to get WodPress GPL Themes and Plugins, nowadays but I think it is very important to check the terms and conditions and the credibility of those websites first. Its not uncommon to find malware code deeply seeded into some of the theme or plugin which can adversely affect your site.